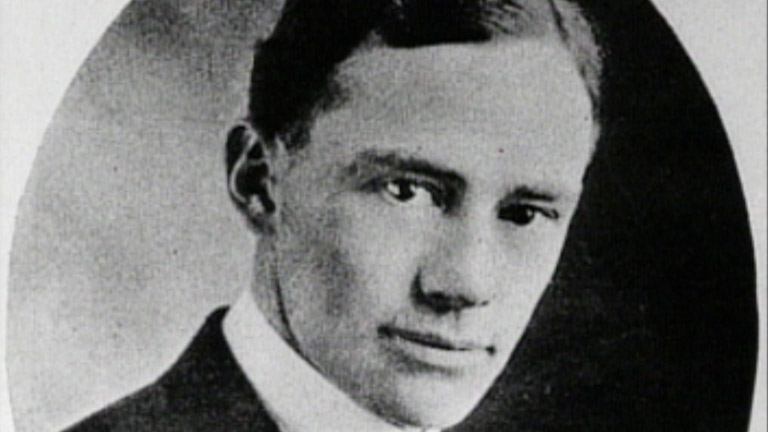 WaterAid America received $2.2 million this year to bring clean water to Mali. Plan International USA received $2.3 million to help children in Kenya and Mozambique. Catholic Partnerships received $250,000 to help five inner city Catholic schools in Camden, New Jersey, keep their doors open.
Those were just some of the dozens of organization helped by Conrad Nicholas Hilton in the first six months of 2015. Since 1944, he has given away more than a billion bucks to charitable organizations -- many of them Catholic.
Not bad for a fellow who died on January 3, 1979, at age 91.
The founder of the Hilton Hotels chain learned the hotel business from his father in the unincorporated area called San Antonio, New Mexico, along the Rio Grande in the middle of that state. New Mexico was a territory when Hilton was born on Christmas Day 1887. He went to military school and graduated from New Mexico Tech. When New Mexico became a state in 1912, he won election to the state legislature, serving there until he enlisted in the Army to fight in World War I. His father died while he was overseas.
Returning after the war, Hilton wanted more than a small town in the middle of nowhere could offer. He had tried banking before the war and failed. But he was willing to try again.
He went to Cisco, Texas, intent on buying a bank, but the price was too high. Instead, he bought the 40-room Mobley Hotel. The owner wanted to retire. Hilton did not strike gold with the hotel. He struck oil. He arrived in Cisco just as petroleum drilling opened the Ranger field in Texas. The 40 rooms turned over as much as three times a day as oil riggers needed a place to stay. He added shops to the lobby so guests could buy toiletries and the like. He also expanded the hotel.
From that little hotel grew a chain. He bought the Melba Hotel in Ft. Worth and the Waldorf in Dallas. He began also built and opened the Dallas Hilton in 1925, the Abilene Hilton in 1927, the Waco Hilton in 1928, the El Paso Hilton in 1930, and so on. He believed in making each property its own individual hotel.
But during the Depression he lost ownership of several hotels, and wracked up debts of $5 million. But he had diversified his holdings, and his oil leases brought in revenue to bail him out. He paid back his debts and bought back his hotels, which he had been managing. World War II brought prosperity to the nation, and he began acquiring hotels such as the Sir Francis Drake in San Francisco. He also leased the Waldorf-Astoria in Manhattan.
He introduced air-conditioning and direct dialing of telephones for guests. He also built hotels near airports and seaports to attract business travelers, and began a reward system for frequent guests.
At 38, he married the former Mary Adelaide Barron in 1925, with whom he had three sons, they divorced in 1934. He plowed his efforts into business. By the 1940s, he relocated to Los Angeles, moving into Bel Air, where he married Zsa Zsa Gabor in 1942, but they divorced in 1947.
Hilton's savvy in real estate holdings and ability to keep costs down were the hallmarks of his business. In 1954, he made the largest real estate deal ever at the time when he paid $111 million for the Statler Hotel in New York. His second son, Baron, took over the chain in 1966.
In 1944, Conrad Hilton set up the Conrad N. Hilton Foundation in 1944, leaving the bulk of his estate to the charity when he died. The hotelier who treated his guests well lives, supporting humanitarian efforts and his beloved Catholic church.
***
I am publishing collections of the best in this series of Exceptional Americans, with the second volume published on September 1. Here are the links to both "
Exceptional Americans 1
" and "
Exceptional Americans 2
."