President Obama is an ordinary liberal. During his presidential run he refused to honor the flag, He stopped wearing a flag lapel pin, telling Americans: "I'm going to try to tell the American people what I believe will make this country great, and hopefully that will be a testimony to my patriotism."
As president he said, "I believe in American exceptionalism, just as I suspect that the Brits believe in British exceptionalism and the Greeks believe in Greek exceptionalism."
And like most liberal he endorsed the "right" to burn the flag (although he is vehemently opposed to "hate speech").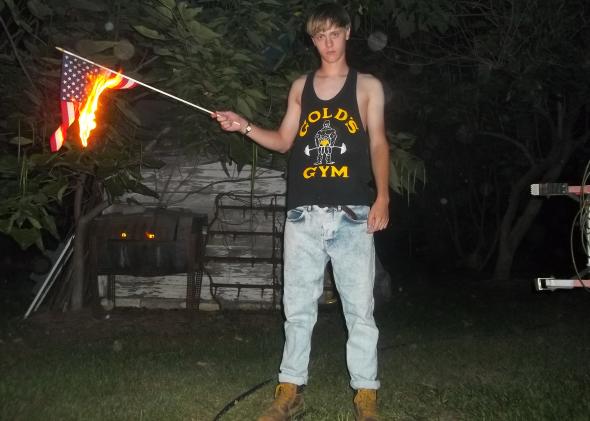 But now he is making a big deal about flags. Suddenly, they have importance.
From the Hill
:
President Obama believes the Confederate flag "belongs in a museum," the White House said Friday amid calls for it to be taken down, following a mass shooting in South Carolina.
"The president has said before he believes the Confederate flag belongs in a museum, and that is still his position," spokesman Eric Schultz told reporters aboard Air Force One.
A mass shooting at a historic African-American church in Charleston, S.C., has renewed the debate over whether the Confederate battle flag should continue to fly in the state.
While the president is following Mitt Romney's lead, and therefore making sense,
However, it underscores his own discomfort for the American flag.
Perhaps he believes it too belongs in a museum.