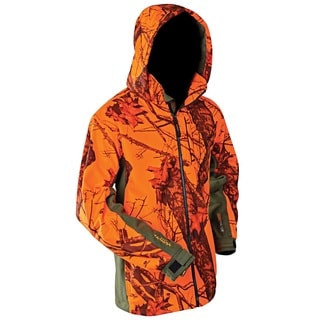 I see where all the liberal swells want black kids to wear orange on June 2, 2015, which will be a photo-op for the Obamas called National Gun Violence Awareness Day. This is an event staged by a socialistic government that seeks to use one of its major shortcomings -- the failure to protect black people in inner cities run by gangs -- as a cudgel to extract more power for the government.
If people really want change, black children in the ghetto will wear blaze orange all the time to remind people of how millionaire black politicians such as Michelle and Barack Obama put black lives at risk to gain and maintain power with policies that make protecting children a low priority.
Turns out the Democratic Party through one of its many overlapping subsidiaries paid people up to $5,000 a month to destroy Ferguson, Missouri, in a staged protest
. Hands Up? Hands Out!
A celebrity Web site, Look to the Stars, outlined Wear Orange Day
:
May 15, 2015
Today a broad coalition of leading organizations, cultural influencers, community members and activists unveiled "Wear Orange" (www.wearorange.org), a new campaign that will amplify existing efforts to reduce gun violence in America.
To help honor the 88 Americans whose lives are cut short by gun violence every day — and the countless survivors whose lives are forever altered by shootings each year — the coalition has designated June 2, 2015 as the first annual National Gun Violence Awareness Day. On this day, campaign partners invite everyone who agrees we can do more to save American lives from gun violence to do one simple thing: Wear Orange.
The idea was inspired by a group of Chicago teens who asked their classmates to commemorate the life of a slain friend by wearing orange. They chose the color because hunters wear orange to announce themselves to other hunters when out in the woods. Their friend — Hadiya Pendleton, a 15 year old high school student — marched in President Obama's 2nd inaugural parade and was tragically shot and killed back in Chicago just a week later. This June 2nd would have been Hadiya's 18th birthday; First Lady Michelle Obama will deliver the commencement address at what would have been Hadiya's graduation ceremony on June 9th.
The coalition includes a wide cross section of gun violence, domestic violence, mental health, suicide prevention and faith-based organizations doing work proven to save lives. Early partners, in alphabetical order, include Amnesty International USA, Everytown for Gun Safety, Generation Progress, Hadiya's Promise, Illinois Council Against Handgun Violence, The JED Foundation, Know Your IX, Moms Demand Action for Gun Sense in America, National Coalition Against Domestic Violence, Project Orange Tree and The Religious Action Center.
Hadiya Pendleton died because black lives don't matter to the Democratic Party. People are stage props to the power brokers.
Remember FUBU? For Us By Us, a company that markets is products as being made by African-Americans? Well, half the murders in America are FUBU.
That won't change until African-American demand better from African-American leaders. No more Hands Up baloney. The time has come for a non-violent protest of black politicians turning ghettos into hunting grounds for druglords. You should be able to leave the house anytime you want without fear of being shot in a drive by. Until then, wear blaze orange because it is hunting season in the ghetto. Year round. No limit.